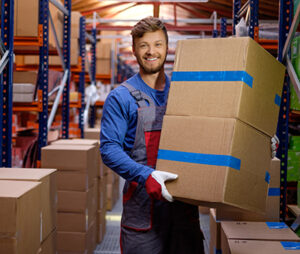 Industry parts delivery is integral to large and small business logistics alike. Expedited Courier Group can be your trusted resource for the delivery of small industry items like nails and screws or larger items like tires, engine blocks, HVAC, car parts, and machine parts. As always we pride ourselves on delivering your industry parts safely and reliably with our Industry Parts Delivery service.
Our same day and hour-specific delivery windows ensure that your workshop or worksite won't experience any delays and your customers will be thrilled with your fast delivery. We deliver parts anywhere anytime to meet the demands of all manufacturers and industries today. Let us be the solution to improve your supply-chain logistics.  All of the messengers and couriers that we hire are bonded and insured and know the right way to get time-sensitive parts across the city or out of state to job sites directly and safely when an assembly line is down.
We assist a variety of part suppliers and distributors for different industries, whether you are:
Auto parts dealer
Computer parts
Distribution of parts

HVAC company

Mechanic in the automotive industry

PVC pipes

Restaurant equipment and parts

Supplier of pipes and hardware
Call or submit online today for your free Industrial or automotive courier quote for local or regional shipping and delivery needs.